Tap List from Central Coast Brewfest  – March 25th, 2023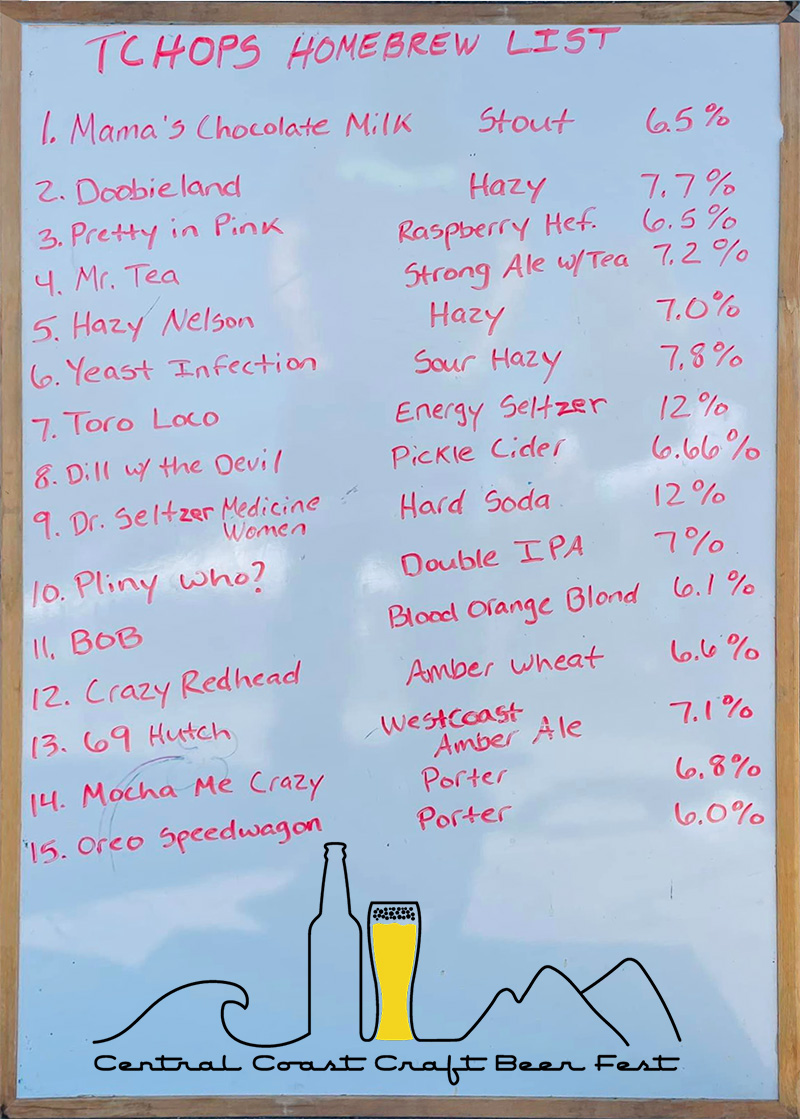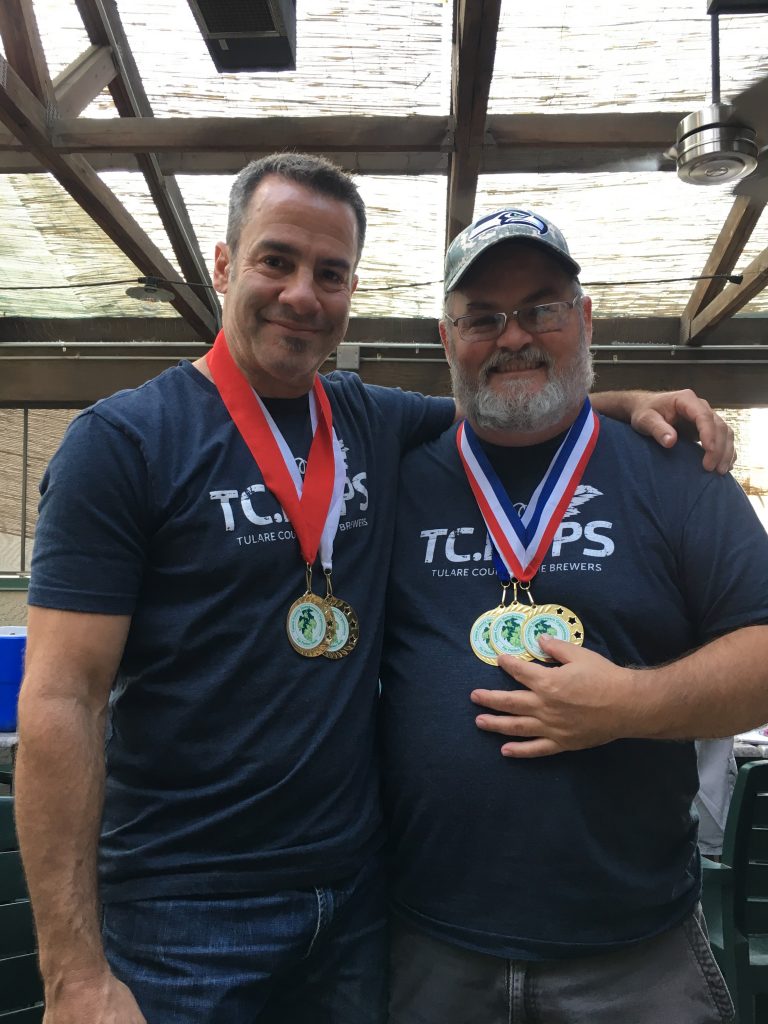 OUR PURPOSE
TCHOPS is a central valley home brewers club created to promote interest, provide education, and activities involving home brewing in our community. There are many opportunities for members and their families to participate in recreational, instructional, and competitive brewing activities that promote enjoyable home brewing.   CHEERS!
WE APPRECIATE OUR SPONSORS
BECOME A MEMBER
It is amazing that a few ingredients mixed together can turn out to be a delicious beer. It is a lot of fun to do and can become your next favorite hobby.
Meetings: 3rd Sunday of each month. Meeting locations vary, click on EVENTS to view location, dates and times.
Dues: $25.00 per year (includes spouse).
See you at the next meeting!

IN PERSON T-SHIRT / HAT SALES PORTAL
** NO ONLINE SALES **